Beautiful is a feeling. It's presence of mind, a strong body, a glow from the inside out. It's being comfortable in your own skin. It's a lifestyle. We might be too busy to look after ourselves the way we want. But I've researched and found easy ways that can help us look good, healthy, harmonious and beautiful without stress.
I've been able to work most of these tips into my day-to-day activities, and so can you!
So here are 25 beauty tips that you might find helpful.
1. Water! Water!! Water!!!
Take water and lots of it! It helps the skin glow and fresh. I'm not big on consuming water but I try to take at least 2 litres everyday. Since I upped my water intake, I've noticed a difference in my skin and hair.
2. Hair
I apply shea butter and olive oil on my hair as often as possible. I try to stay away from chemicals that are in most of the products we use. Stay as organic as possible.
Rinsing your hair with beer helps restore moisture to your locks while using vinegar will up the ante in shine. Soak your hair in either liquid (not at the same time) for a few minutes, then rinse with cold water.
3. Wash Your Face Even If You're Tired!
Most of us are guilty of this, including me. When I'm too tired, I just wipe off my make-up with baby wipes. But I also try to splash cold water on my face before I go to bed.
"Don't go a full day or night without washing your face. You have to get all the dirt and make-up out of your pores."
—Mary J. Blige
4. Apply Sunscreen Daily
Wear sunscreen every day, rain or shine. Even when it's cloudy. According to the
American Academy of Dermatology
, 80 per cent of the sun's ultraviolet rays pass through the clouds.
I just recently started reading about this and I'm on the hunt for a really good sunscreen (helpful suggestions would be appreciated).
5. De-Puff Your Eyes With Raw Potatoes
Using raw potato slices to soothe your eyes. They help decrease water retention and they also contain the enzyme catalyse which helps lighten dark under eye circles. First, wash and peel a potato. Cut two slices and place one on each eye for 10 minutes. Lay down, relax and let the potatoes work their magic. Rinse the eye area gently with lukewarm water when you're done.
6. When Life Gives You Lemons....
If you know me, you would know I'm a strong believer in the magic of lemons. I dedicated a post to it
Here.
In my opinion, lemon's the greatest beauty secret. Dark spot remover, Face Cleanser, Lip Lightener, Facial Scrub etc.
7. Contouring Creates Dimension
The trick to achieving a chiseled celebrity-like face is to contour. Your face is three dimensional so applying foundation in a single tone will only make your face appear flat. Add a highlighter to areas of your face that would usually catch light but create enough shadow to emphasize your jaw line and cheekbones.
8. Say Goodbye To Make-up Sponges
Make-up sponges help you apply make up, but not without a cost. They usually soak up more liquid foundation than what ends up on your face. The result? You're wasting foundation and constantly buying new sponges. Get a foundation brush. You waste less foundation and it allows for a more even and precise application than a sponge would.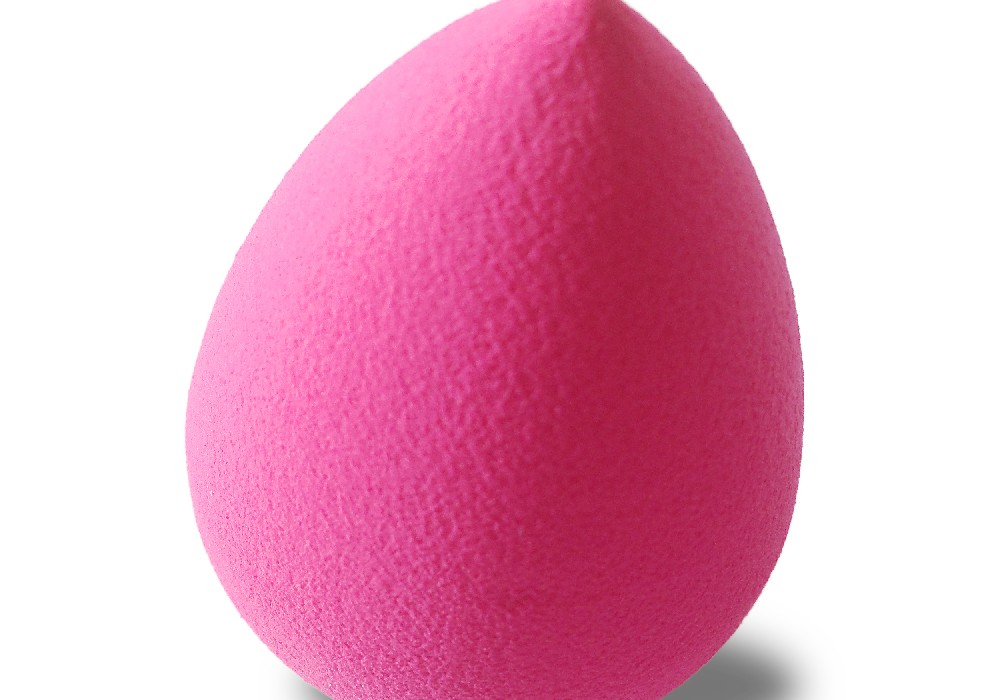 Make-up Sponge
9. Blot Away Excess Oil
Do you start the morning with matte, fresh-looking skin only to find that by the time 5 p.m. rolls in you're a shiny mess? If you have oily skin then blotting papers are a beauty godsend. Don't use powder to soak up the oil. Using too much periodically throughout the day will make your skin appear cakey because you're just layering make-up on top of more make-up. Opt for blotting papers instead. They will soak up all the oil.
Blotting Paper
10. Lashes For Miles
Curl your lashes both before and after applying mascara for longer lashes. You may want to re-curl them throughout the day to get some extra lift, just remember to be gentle when you apply pressure with your curler. For curlier, flirtier lashes, experts recommend heating your lash curler with a hair dryer for five to eight seconds before curling them.
You should never pump your mascara (i.e., moving the wand up and down in the tube really quickly) because it will only allow air into the tube which will cause your mascara to dry (and ultimately shorten its lifespan).
11. Exercise
Apart from working out to keep fit or lose weight, exercise also helps to clear the skin pores.By increasing your blood flow, exercise helps nourish skin cells and keeps them vital. Its like cleansing your skin from inside out. It also improves your complexion.
12. Eat well
You are what you eat.
The healthier food you consume, the better your skin would look.
Increase your Vitamin C intake for a glowing and vibrant looking skin. Fruits and Veggies are the way to go!
13. Don't Pop It
No, no, no! Don't pop your zits (pimples). Not only does it increase the chance of scarring, it's also likely that you will worsen the blemish and spread bacteria to other places on your face which could give rise to another breakout. You've heard it before — don't pop your zits! I suggest applying a bit of toothpaste to a pimple before bed and washing it off with warm water when you wake up in the morning. Toothpastes draws impurities out of clogged pores and dries the skin with shrinks the pimple. Opt for organic toothpastes rather than gel toothpastes which don't work as well.
14. Stop Your Hair Colour From Fading
If you've just had your hair dyed, the last thing you want is for the colour to fade. One surefire way to prevent such a mishap from happening is to use a deep-conditioning treatment once a month. This will help lock in colour and has the added benefit of staving off dry and damaged locks.
15. Use A Flat Iron To Create Waves
Flat irons are amazing tools with multiple uses. Not only can you use it to straighten your hair, you can also create tight curls or soft romantic waves.
16. Exfoliate Your Lips
Dry, flaky, chapped lips are the worst canvas for lipstick. To ensure that your puckers are in perfect pout condition, it is highly recommended to exfoliate your lips. To do this, apply lip balm to your lips, then using a toothbrush or clean mascara wand, scrub your lips (don't be too rough). Then, use a tissue to wipe away excess flakes and voila!
You can also make a lip scrub by mixing olive oil and sugar and using the mixture on your lips.
17. Exfoliate Daily
Exfoliation is an important and easy way to buff away the dead skin cells that cover up your skin's natural glow. Use a light exfoliator to freshen your face daily. I use St. Ives Apricot Scrub on my face about 3-5 times a week.
18. Know Your Shade
When choosing a foundation, test a product on the skin near your jawline. And be sure to do it in natural light. This will ensure the foundation tone you choose for your face isn't too different from the natural shade of your neck.
19. Moisturise Properly
Sometimes less is more. Don't slather your face with moisturiser because it will take 10 minutes or more to be absorbed by the skin before your face is ready for make-up.
20. Clean Your Make-up Brushes
Make sure you clean your make-up brushes regularly to avoid a build-up of make-up residue and bacteria. You can purchase make-up brush cleaner from a drug or beauty store, or you can simply use shampoo and conditioner to clean your brushes as you would your own hair. Clean brushes guarantee a super smooth and even make-up application every time.
21. Drying Your Hair The Right Way
Don't rub your hair dry with your towel; it will cause your hair to frizz. Instead, before getting out of the shower gently squeeze excess water from your hair. Then, wrap your hair in a towel and pat it dry to absorb any remaining moisture. I don't even use a blow dryer to dry my hair. I let it dry on its own. Reduce the amount of heat that is used on your natural hair.
22. Consult A Doctor Before Popping Pills
Do you really need all those supplements? It's true the healthier you are, the healthier your skin and hair will be. But popping supplements without discussing them with your doctor can do more harm than good. Why? Because mixing certain vitamins and minerals can have the opposite effect of what you're hoping. Talk to your physician before popping any pills.
23. Perfume Basics
Don't douse yourself with perfume before you leave the house (you don't want to bombard other people's nostril with strong smells). Just because you can't smell it doesn't mean other people won't be able to. If you wear it every day, chances are your olfactory sense has just become desensitized to the scent. Only spray or dab perfume on select spots like your knees, wrists, base of throat, and behind your earlobes.
24. Avoid Chipped Nail Polish Like The Plague
There are only two options for your nails — with nail polish or without. Do not allow your nails to be caught somewhere in the middle (there is nothing worse than nails donning chipped red nail polish). Even if you think no one else will notice, trust us, someone will. I know I'm guilty of this, but I'm tryna adhere to this rule.
A Top Coat Is A Must. Add a top coat to freshly painted nails, and then again once they are dry. This makes your nail polish less likely to chip and will ensure it lasts longer.
25. Smile.. Lots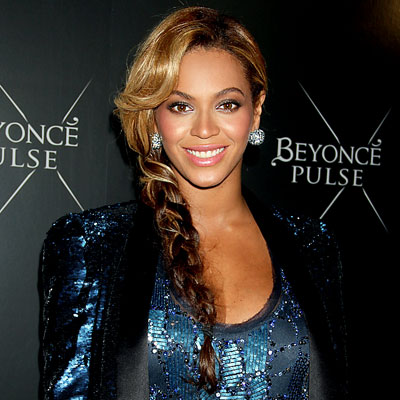 The best beauty tip? Smile! It's the most beautiful asset you h
ave.
Wear it every day. Smile Often
"A woman is most beautiful when she smiles. Other than that, the most valuable tip I've learned is always use a skin moisturiser!"
—
Beyoncé
I hope you find these tips helpful. If you know any other tip, please share!
Instagram - @JustPorsh
Facebook - JustPorsh
Twitter - @justporshh
HAVE A GOODNIGHT REST!
Ciao darlings!
xoxo
Portia
THANKS FOR VISITING MY BLOG.