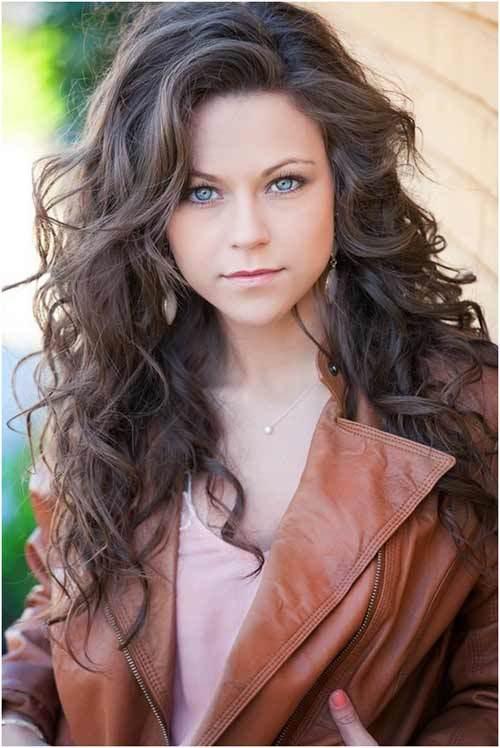 Let's talk hair!
I've listed my top 10 favourite hairstyles (in no particular order).
I love messy waves because they give that natural look to your hair and face, and give that feminine and sexy touch at the same time. I think every girl on this planet should do it more often! It's almost effortless and it looks amazing.
If you already have wavy hair, marvelous! If not, use a big curling iron or extra-large rollers to get the waves, then finger-comb upside down, spritz with a light-hold hairspray, and go.
2. THE PONYTAIL
Sporty high ponytails!
I just love our favorite lazy-day look. Bend at the waist and scrape all of your hair into a high ponytail, secure with an elastic band.
3. SOFT LAYERS
Whether your hair is long or short, another hairstyle guys love is face-framing layers. They work for nearly every hair type and length.
4. LONG STRAIGHT HAIR
This is a look that is all about ditching the curls and really going with something super straight, super shiny and super chic. Straight hair is so, so pretty and if you are dying to show your guy something sophisticated, try your hair straight!
5. BIG CURLY HAIR
I am a huge fan of 80's bombshells with big curly hair. And it seems to suit girls with round face like me.
6. THE BOB
I usually prefer modern, simple and low maintenance hairstyles and bobs with bangs are a typical example. T
hey're soft and movable but cut really architecturally, they always look so cool!
7. BANGS


I love bangs… both

fringe

and side swept. I just might attempt a fringed look one of these days.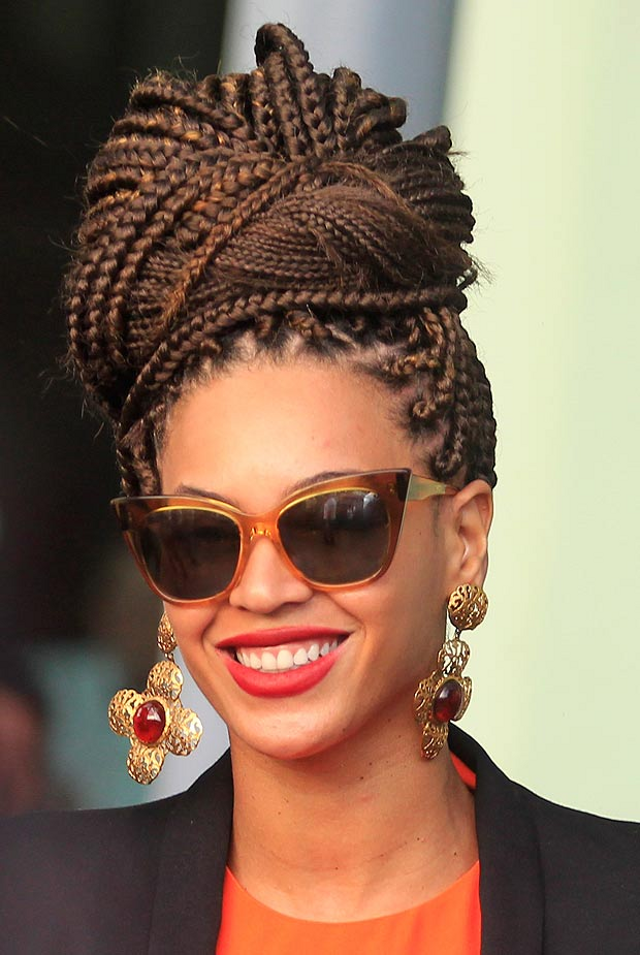 8. BRAIDS
I absolutely love braids cos its convenient, easy-to-maintain and cost-effective. Presently rocking big box braids.
Check out the full post on Box Braids HERE.
Messy Side Bun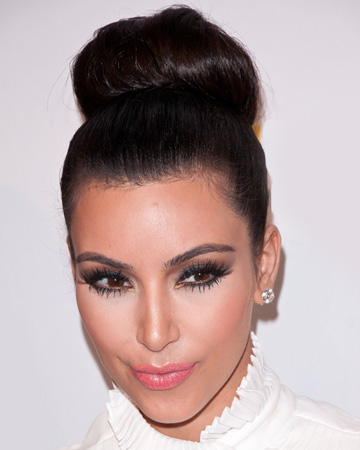 Messy Bun
9. BUNS
Buns are a girl's best friend!! Whether you're running errands at the supermarket, rocking out in the sun at a summer concert, or walking the aisle at your BFF's wedding, this classic style keeps things simple and feminine while effortlessly pulling hair off of your neck and out of your eyes. Great for keeping cool in hot weather and for polishing off your look.
10. PIXIE CUT
Very stylish, Very Trendy, Very classy, Love it!
Which style are you presently rocking?
Which is your favourite hairstyle?
HAVE A GREAT WEEKEND AHEAD!
Ciao darlings!
xoxo
Portia
THANKS FOR VISITING MY BLOG.